Meet Dr. Steinle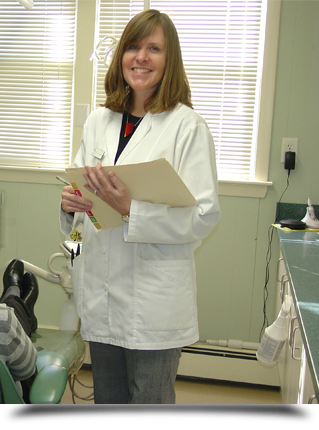 Dr. Siri Steinle has been creating beautiful smiles in Brockton, MA for 20 years. Originally from Lexington, MA, Dr. Steinle attended Wellesley College, where she received her B.A. in English and Biology cum laude. She earned her dental degree (D.M.D.) at Boston University Goldman School of Graduate Dentistry, and after graduation was immediately accepted into their prestigious post-doctoral Graduate Program in Orthodontics. In 1993, Dr. Steinle transitioned into the practice of her professor, Dr. George Gildea, a practice which he had established in 1956.
Dr. Steinle was also a faculty member at Boston University, teaching orthodontic residents and managing an orthodontic clinic at Boston University for 10 years.
Dr. Steinle is a member of the Massachusetts Dental Society, Southshore District Dental Society, the American Association of Orthodontists, and O.K.U. Dental Society. She resides in Cambridge with her husband, her two young sons, her rabbit Eddie and 40- year- old turtle, Turtle Girl.
Meet the Staff: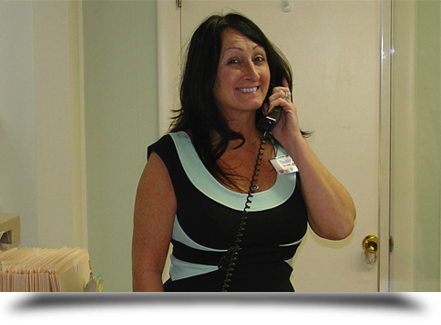 Our friendly receptionist, Debbie, has been with us for 10 years. She will guide you through your first consultation visit and answer any questions about our office. She is always happy to assist with appointments, and will do her best to make your scheduling experience as easy, pleasant and efficient as possible.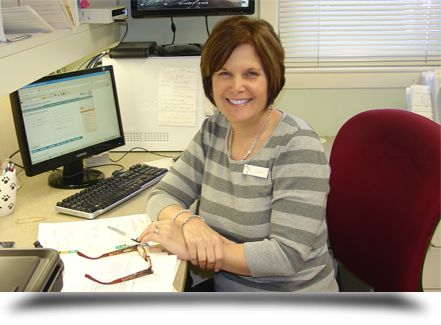 Our knowledgeable insurance and financial expert, Karen, has been with us since the practice opened. She is always available to assist you with insurance information, and to answer questions and help with payments, flex accounts, or Carecredit. It is our goal to make your dream of a beautiful smile possible, by offering payment options that best suit your financial needs.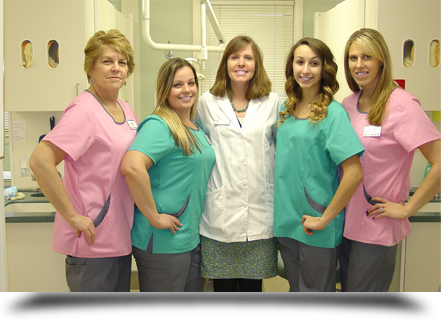 Our exceptional team of orthodontic assistants is here to make you feel at ease during your check-ups and procedures. Joan has been providing wonderful care combined with warmth and humor for 15 years now. Our assistant April, who joined us most recently, has been a bright and energetic addition to our office, delivering outstanding care to our patients. Rachel joins us after school and vacations during our busiest hours so that we are best able to accommodate our patients in a timely way. For 15 years, our warm and caring assistant Wendy has been someone that our patients consistently look forward to seeing during their visits. She is an expert in answering questions and provides treatment with a gentle touch and great compassion that patients appreciate.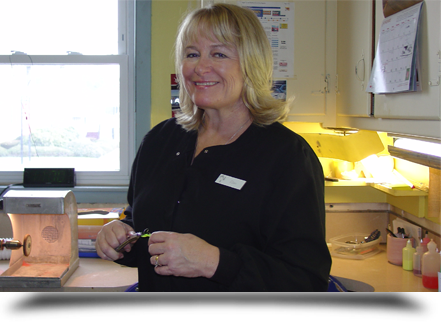 Our expert laboratory technician, Ellen, began making retainers and other orthodontic appliances 35 years ago for her father, Dr. George Gildea, and fortunately stayed on to continue her wonderful work. As her lab is right in the office, you can usually expect a shorter turnover time to receive your retainers and appliances.